By now, you probably know us well enough to know that we believe in the arts. We feel that the arts have a significant role to play in our country's cultural and economic development as well as in supporting mental health and wellness for everyone.
That's why we're proud to be taking part in the UK-wide #ArtsIsEssential campaign happening TODAY.
Here's Chaptr's #ArtIsEssential ethos:
Today, Chaptr joined the Contemporary Visual Arts Network and others in a digital march against the cutting of funds for art education in the UK. Like many of our fellow marchers, we created a placard to express why art is so essential to us.
Of course, being a leading design study for the arts and culture sector, our placard took the form of the animated video above.
A sector that contributes job growth at twice the rate of the rest of the economy, Art is key to all aspects of modern life: economic progress, critical thinking, mental health, open dialogue, acceptance and everything we hold dear as fundamental values in British life. Please stand with us as we declare #ArtIsEssential, and should be treated as such.
At Chaptr, we love art
In support of today's digital march, we spent some time as a team discussing our favourite contemporary visual artists and what we love about their work. Here's a sample:
Designer Joe Fielding says,
For me, Jean Paul Basquiat inspires me for his bold and brave creative expression and daring approach to collaboration. Here is my favourite piece by the enigma…
For our Operations Director Kirsty Fielding, Ciara Phillips is a firm favourite.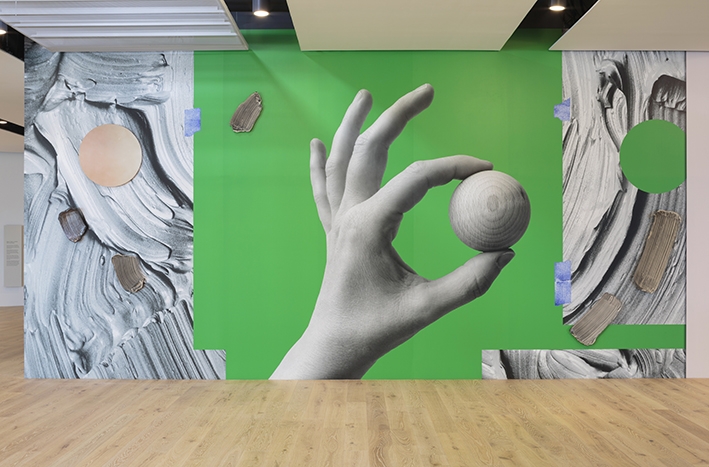 Design intern Jasmine Harwood shared how much she loves the work of Olafur Eliasson:
Digital Communications Manager Vanessa Davies says,

Meanwhile, Chaptr founder Joe Perkins says,
I'm a big fan of Iain Faulkner, I've always loved his figurative paintings which despite the perception of wealth, the key figure always seems lonely to me. I think for that reason it helps to avoid that trap of always wanting more.

https://www.aquarellepublishing.co.uk/iain-faulkner
Which artists inspire you? Leave your thoughts in the comments below.