What a year to stay inside and listen to music, eh? While Chaptr would usually obsessively share music between ourselves in the office, teaching newcomers Sonos etiquette and playing The National over, and over, and over – this year made it that little bit harder to do so. Regardless, Albums of the Year is a tradition, gosh darn it! We got together and created our top 10 albums from 2020. Have at it.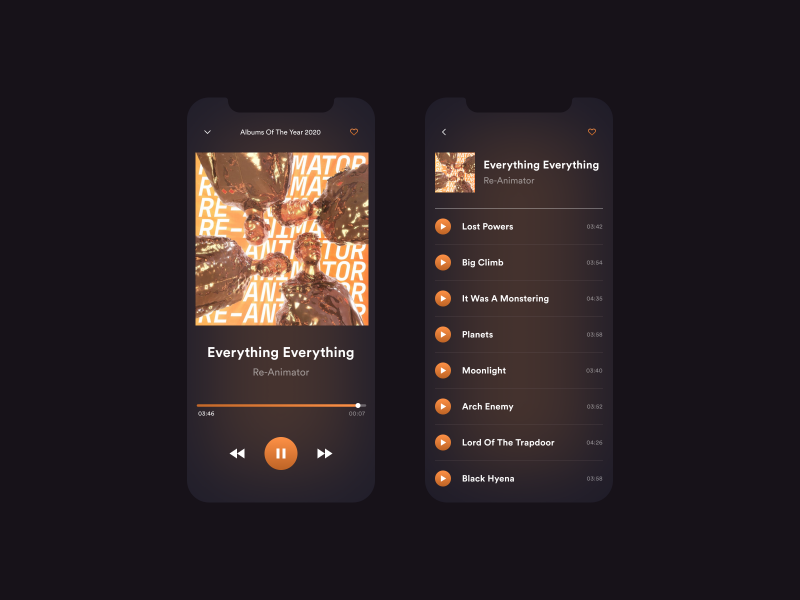 Re-Animator – Everything Everything
Known for their absurdity, Re-Animator showed a somewhat more refined side of Everything Everything. It's still colourful and quirky, but it's a little more grown-up, too. Still – it's one that celebrates hope in the face of adversity; something that might just about resonate with the masses this year. If you're after something more akin to their earlier work, listen to the one about a sentient fatberg lurking in London's sewers. Y'know… familiar territory.
Listen to – Arch Enemy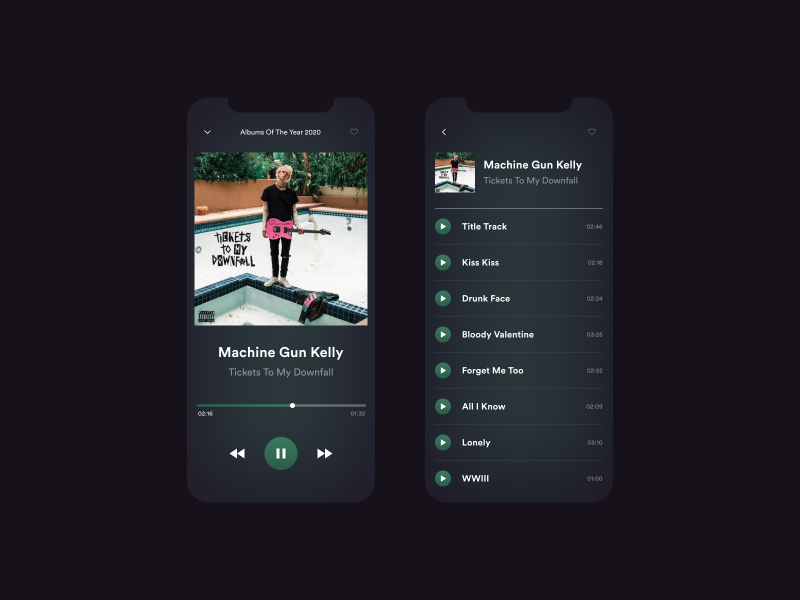 Tickets To My Downfall – Machine Gun Kelly
Tickets To My Downfall brought about a bit of a shift in Machine Gun Kelly's style, jumping ship from the rap game and settling into the pop-punk scene. Makes sense, right? But the creative risk pays off, finding his voice in a somewhat more suited field, and digging up the early 2000s feel of skateboarding and making notes in your GCSE poetry anthology. It's a quirky turn that made a lot of sense to any 20-something finding themselves back in their childhood bedroom throughout the pandemic.
Listen to – Forget Me Too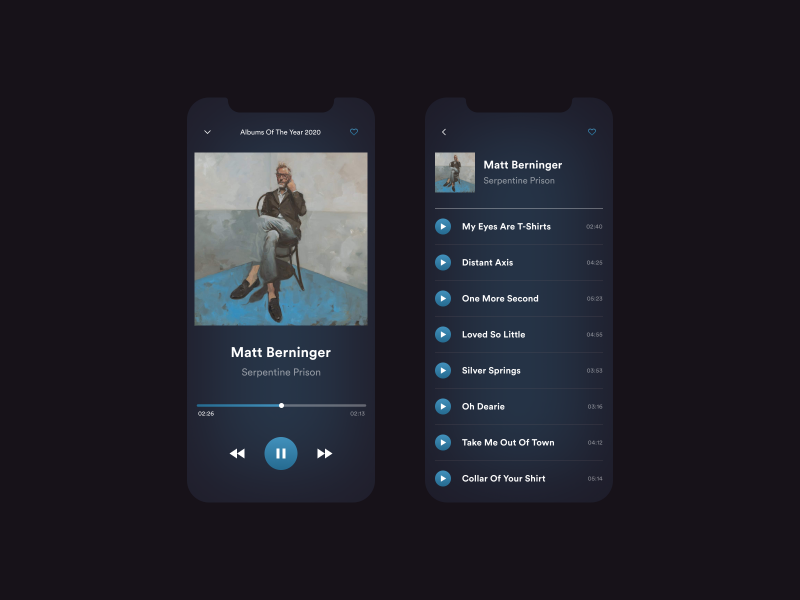 Serpentine Prison – Matt Berninger
Considering The National has featured on approx 90% of Chaptr's Albums Of The Year lists up to this point – the inclusion of their frontman's Serpentine Prison comes as no surprise. The sleepy vibes featured on the album may require a few listens to grip you – but once it does, it's on repeat.
Listen to – Distant Axis
The Slow Rush – Tame Impala
Did you know "become a rock star, move to LA, become disillusioned" was actually my plan before I found this job at Chaptr? Anyway – that's the sentiment behind Tame Impala's The Slow Rush. Stuffed to the brim with swirling flangers, piercing guitar, and uber-produced drums, it's everything we've come to expect from the Australian maestro, and we love it.
Listen to – Borderline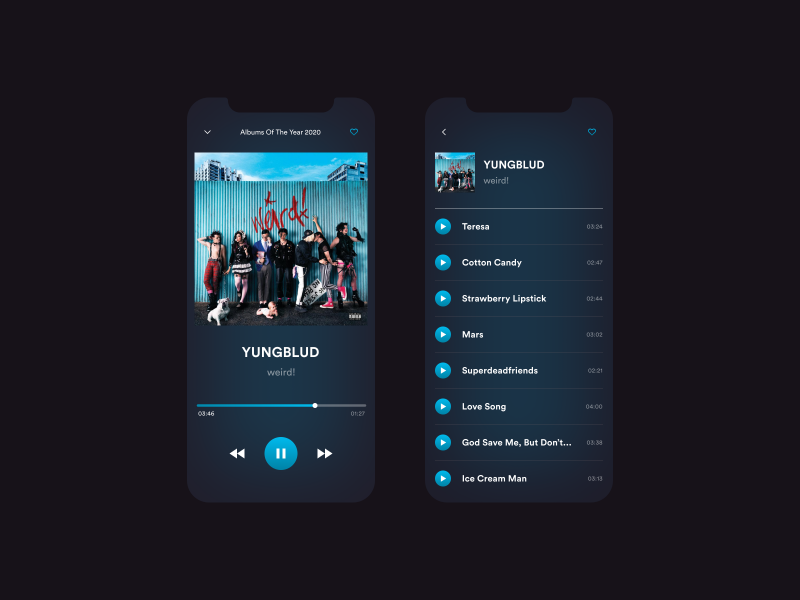 Weird – Yungblud
When you go with an album title as condensed and brash as "Weird" – you best pay up with the kookiness. Thankful, Yungblud just about pulls it off – lending his falsetto yelps to a number of genres, working together to make a cohesive yet quirky mix. It's an album that celebrates whatever you bring to the party, be it singing along, or glowering in your American Apparel hoodie.
Listen to – God Save Me, But Don't Drown Me Out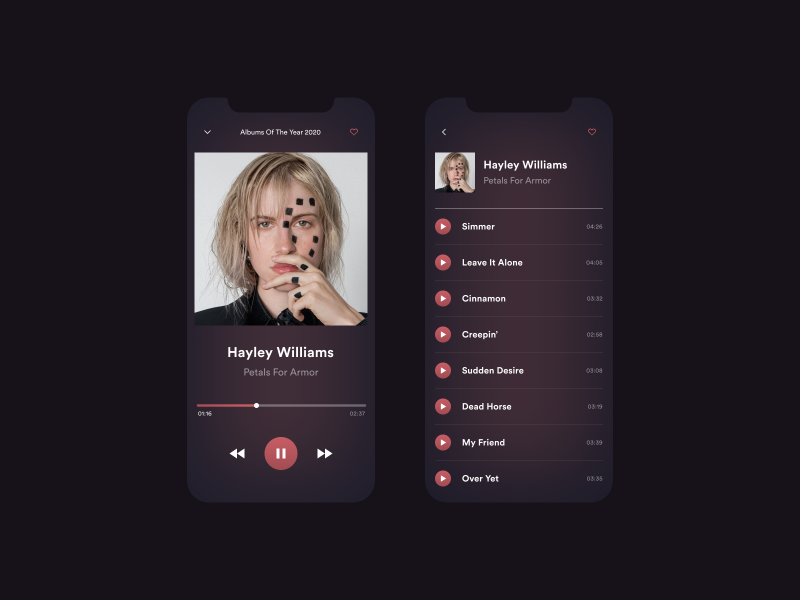 Petals for Armor – Hayley Williams
The whole "take everything delicate and ugly about yourself and turn it into a beautiful defence" isn't exactly new… but it's new for Hayley Williams, and she wears it pretty bloody well. The album shuffles here and there, bringing boppy ballads and flower metaphors aplenty. It's a colourful and sunny reminder that things can suck, but that doesn't need to define you. I don't know about you, but that's been a helpful sentiment at times.
Listen to – Dead Horse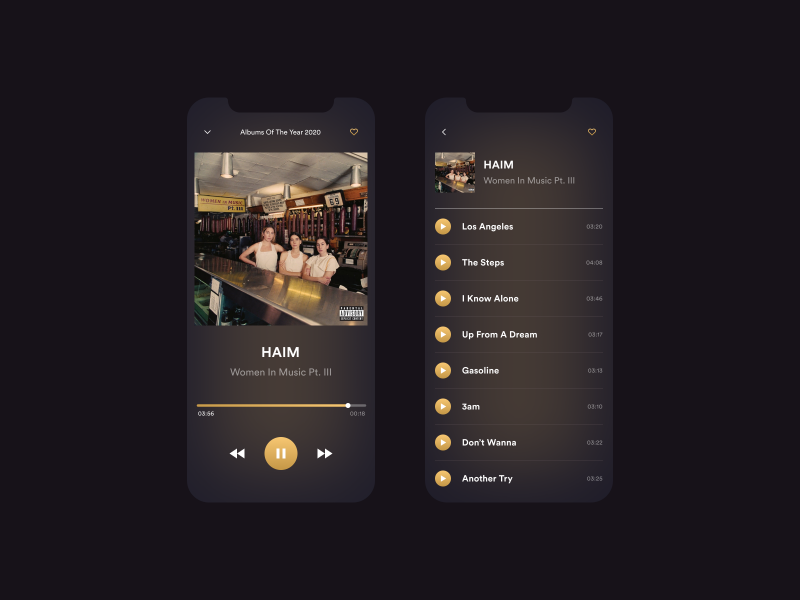 Women In Music III – Haim
The third album from the Haim sisters, Women in Music III, cuddles you close, brushes you off, and offers by far and away the best collection of songs written by the trio yet. The songwriting here can get pretty dark by comparison to some earlier work, but each track still shines with their trademark shuffle and melody.
Listen to – Now I'm In It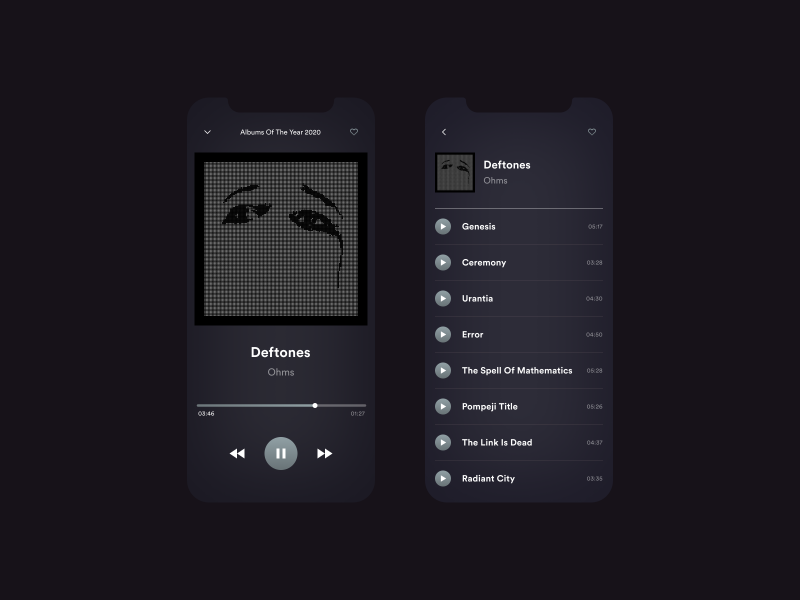 Ohms – Deftones
In a year that was filled with emails wishing you comfort "in these unprecedented times", Deftones delivered a delightfully brutal change of pace. There is nothing nice about this album. It doesn't care if you're coping with lockdown. It doesn't want to know how you were doing. It wants you to shut up and listen. And, good lord, is it beautiful. 
Listen to – Genesis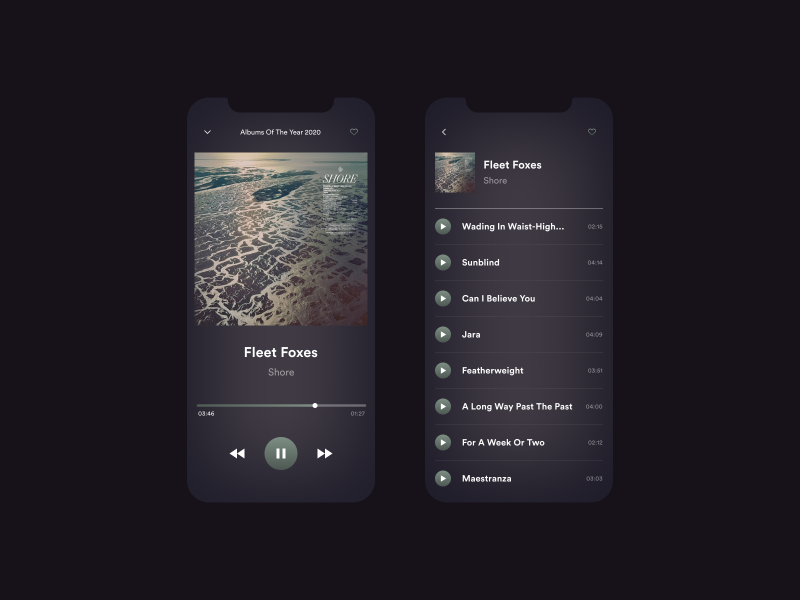 Shore – Fleet Foxes
When it comes to Fleet Foxes, you can depend on a few things. Vivid storytelling, visceral lyricism and, of course, the occasional soaring chorus that radiates those '#upliftingvibes' (vomit emoji). In true Fleet Foxes fashion, the music here is beautifully melodic, aware not only of the tracks themselves but the tempo and flow of the album as a whole. It knows what you want and it delivers in buckets and spades.
Listen to – Sunblind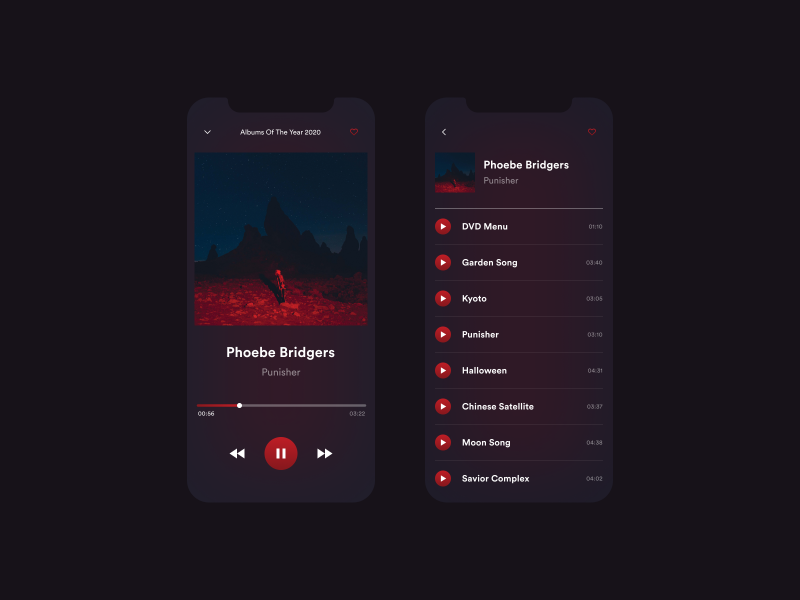 Punisher – Phoebe Bridgers
If it hasn't been mentioned once or twice before, 2020 was an odd year. Where many of us were feeling isolated, bored, disconnected or lonely, it was easy to feel like nothing good came out of this godforsaken year. And then, in June, Punisher came along. 
Phoebe Bridgers just gets it, man. On Punisher, that same isolation that can feel so all-encompassing is delicately weaved between angst, sorrow, bitterness and (sporadic) hope – resulting in a beautiful and somewhat harrowing acceptance of all things that are, regrettably, out of your hands. 
The album isn't a bright spectacle, a shout in your face, nor an NYC dance-off to the death. It's more of a dirty blanket on the sofa. It's the ideal companion that commiserates on what has been, pretty unanimously, a rubbish year. This list isn't in any particular order… except for this entry. This one is our favourite. Thanks, Pheebs.
Listen to – I Know The End
Honourable Mentions
There was a ton of stuff we could have mentioned in this list… so we will. Here are a bunch of other albums that were seemingly on repeat, some in the office – most from home.