Header photo by fabio on Unsplash
---
This is a big week in the digital marketing world. It's BrightonSEO – the world's largest gathering of SEO specialists and digital marketers.
BrightonSEO happens twice a year – and more this year, since lockdowns have made everything virtual, and thus much more accessible to a far wider, global audience. It's a melting pot of great ideas. Innovations, and updates on all things Google, search engines, and digital marketing.
The day before BrightonSEO is a data science celebration: MeasureFest. This is where we analytics geeks love to hang out, learning about analysis best practices, reporting protocols, Google Search Console updates and so much more.
This year, Chaptr's own Vanessa Davies will be one of the featured speakers at MeasureFest, sharing her insights and experiences with search engine optimisation, conversion rate optimisation, and the synergy between these two core marketing disciplines.
There's still time to grab a seat, so don't miss out!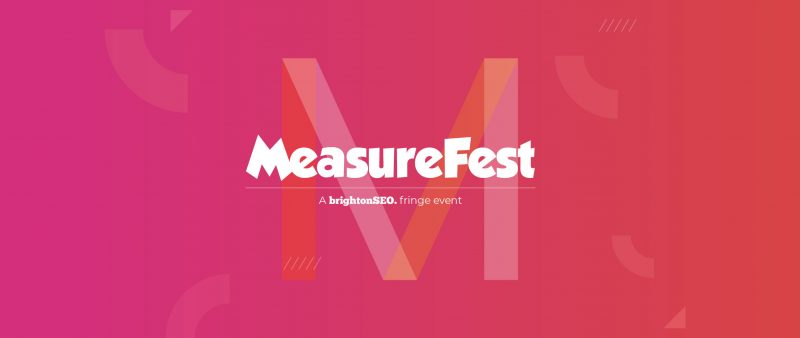 If you can't make it, though, here's a short summary:
During her years running a small digital marketing agency in Durban, on South Africa's east coast, Vanessa found that websites with great SEO weren't much good if the traffic that came to those sites didn't turn into customers. With her team, she experimented on every part of every page they built, until they found the right words, images, colour and content for each client to turn their prospects into leads, and leads into sales.
Fast forward a few years and Vanessa found herself leading a small digital team in a health insurance agency. There, with her team, she put what she'd learned into practice, seeing massive growth in site traffic, keywords rankings, and both conversion rates and conversions.
Often, different parts of digital marketing are siloed. But when each discipline works in harmony with all the others, that's when the magic happens. What's more, combining specialisms like SEO and CRO with broader skills like email marketing and social media creates a holistic, virtuous cycle – a digital ecosystem – that builds not only traffic and customers, but communities.
In a modern world ravaged by isolation and lockdown, could there be a better time to use our digital spaces to reconnect, serving our clients and our survival? We don't think there is. The time is now.
If you're ready to start thinking about how to use the web to reach and support your audiences and grow your theatre, gallery, museum or arts venue, contact us today for a free strategy discussion.