Rowan Joseph, a bespoke furniture designer for commercial spaces, came to us with an interesting conundrum; how do you build a fresh and unique identity, while retaining the necessary signposts to an existing industry?
Visit Site
We were brought in to deliver a complete digital experience.
This included brand identity, UX, transferrable stylistic rules, social media material, and a cutting edge website to boot. This one was going to be a lot of fun.
Working with Paul Tocco (founder and MD of Rowan Joseph) to create something that pushes boundaries has been a real joy, and we're thrilled with how the project captures Paul's identity, and in turn how that identity has shaped the brand.
It's not often, as a creative agency, you're handed the reigns to all aspects of a branding and development project – but we believe the assets have benefitted from the intimate and open-minded collaborative process.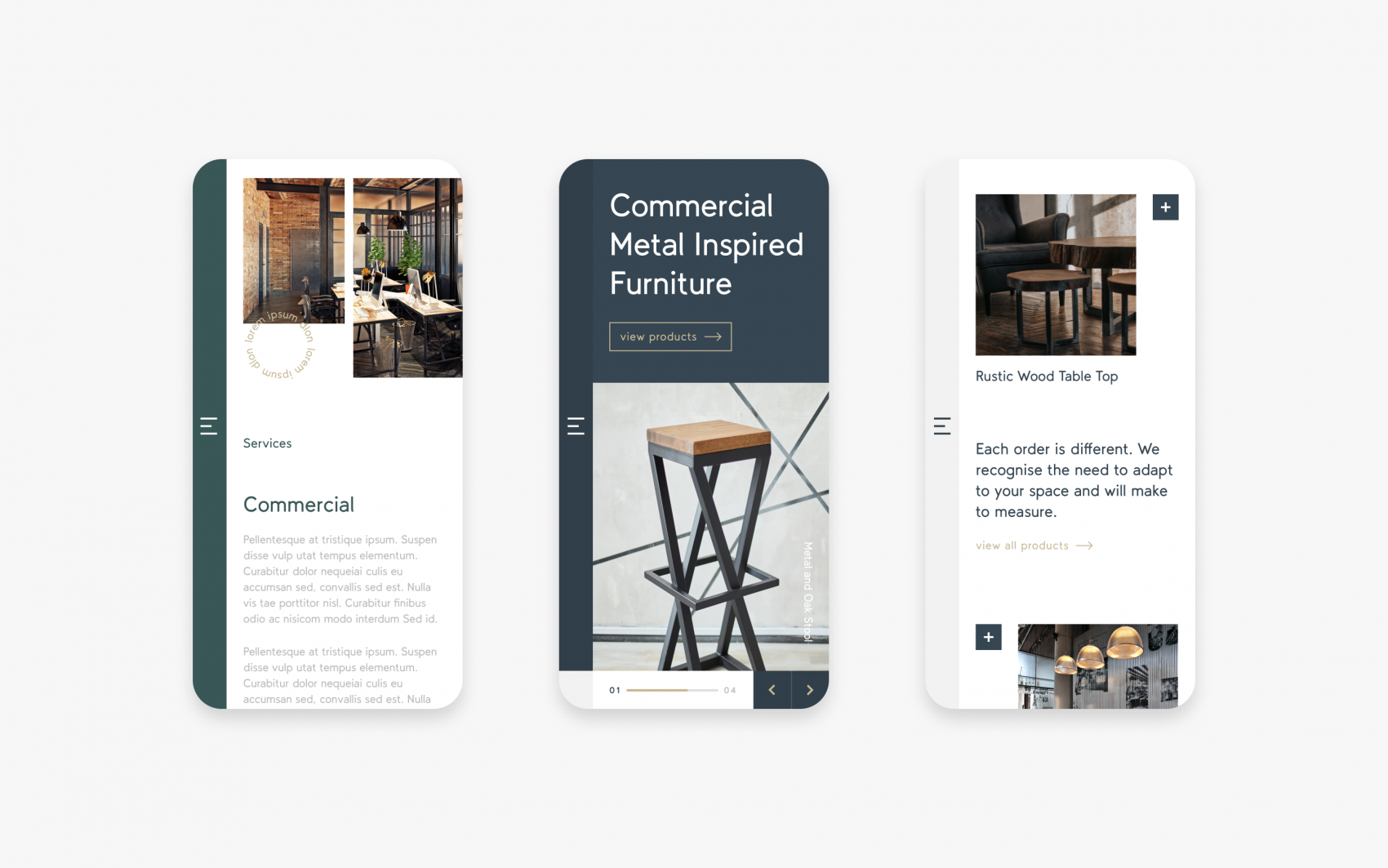 A huge factor when considering both the build and purchase of furniture is how it
feels
. The grain and textures of a piece add an entirely new dimension to the user's experience – so it was integral to include this sense of feeling in all of our materials. 
Textures are often downloaded from databases on the web (they're hard to create), but we decided to make our own (no biggie).  Creating our own textures gave us more control over how they would feature in our design, creating depth in our colour palette, and bringing a unique level of physicality to the digital content.
"Chaptr has delivered everything from our initial discussions –

it's exciting to see our brand identity come together.

Their project management has always felt clear and concise, and most importantly; I'm incredibly happy with the results." 

– Paul Tocco, Welder/Fabricator & Owner of Rowan Joseph