Domino Publishing, part of the Domino Music Group, represents the publishing of over 60,000 songs from 2,000 independent writers, composers and producers. Regularly licencing music for acclaimed film, TV, adverts and games worldwide – their impressive profile and catalogue continue to grow.
Visit Site
It's common knowledge that the Chaptr team are certified music nerds, so the opportunity to work with the Domino Music Group was gratefully snapped up. Collaborating once again with Studio Audience on the visual look and feel, our job was to develop a media-saturated site that feels fresh and engaging, both for new and returning visitors.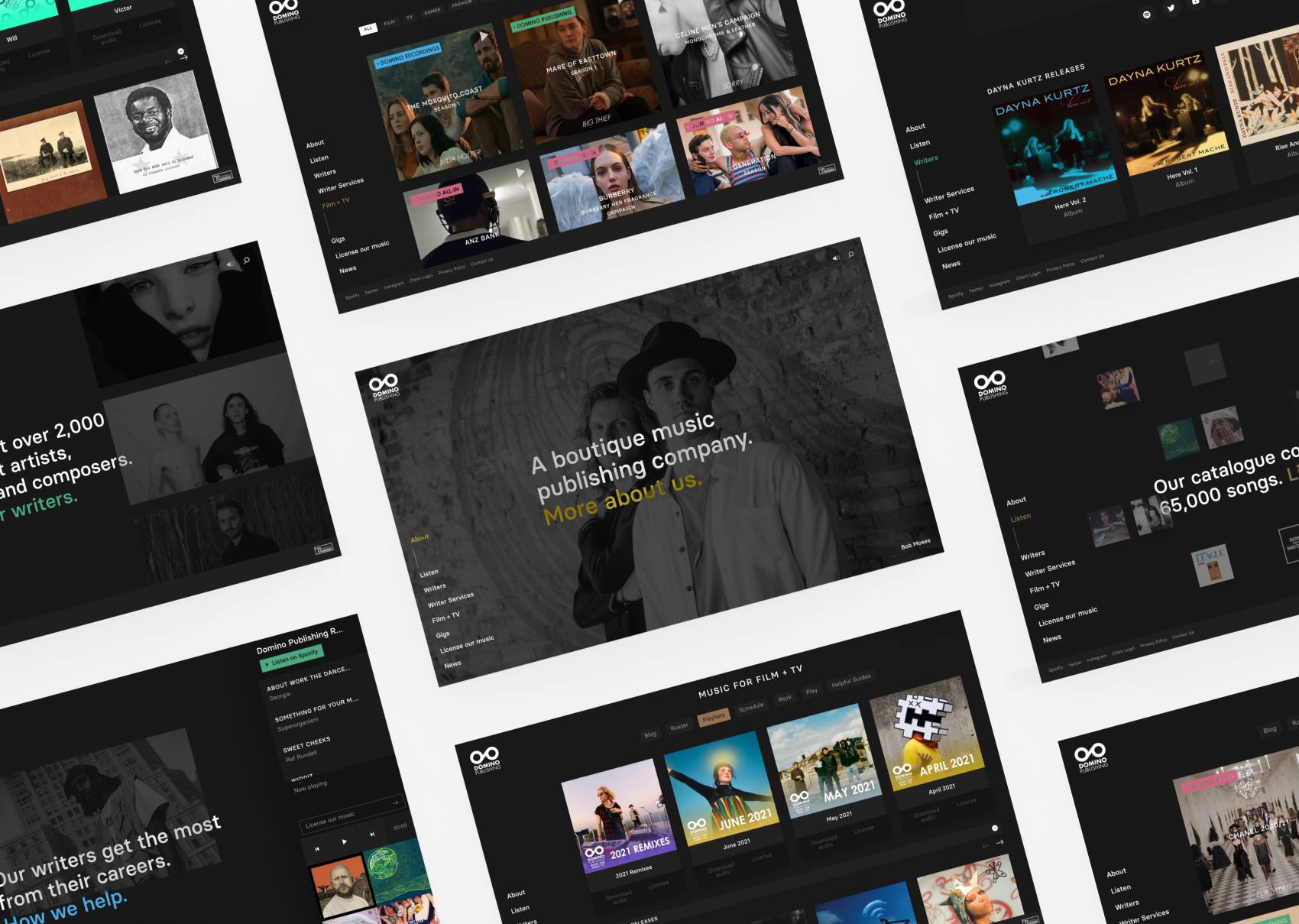 Seamless Streaming
As a music publisher, the site's most valuable asset was of course their writer's material. Domino wanted to creatively integrate with Spotify to create and host playlists on-site, making locating and saving playlists easy for users and allowing the team to highlight emerging artists. Building this functionality with an external system was a challenge, but we're thrilled with the results.
Reloading and Refreshing 
With such an expansive catalogue, it was important to give equal attention throughout the impressive menagerie of artists. As such, the site is set to showcase a random selection of artists and artworks on the homepage each time a user visits the page during their user journey.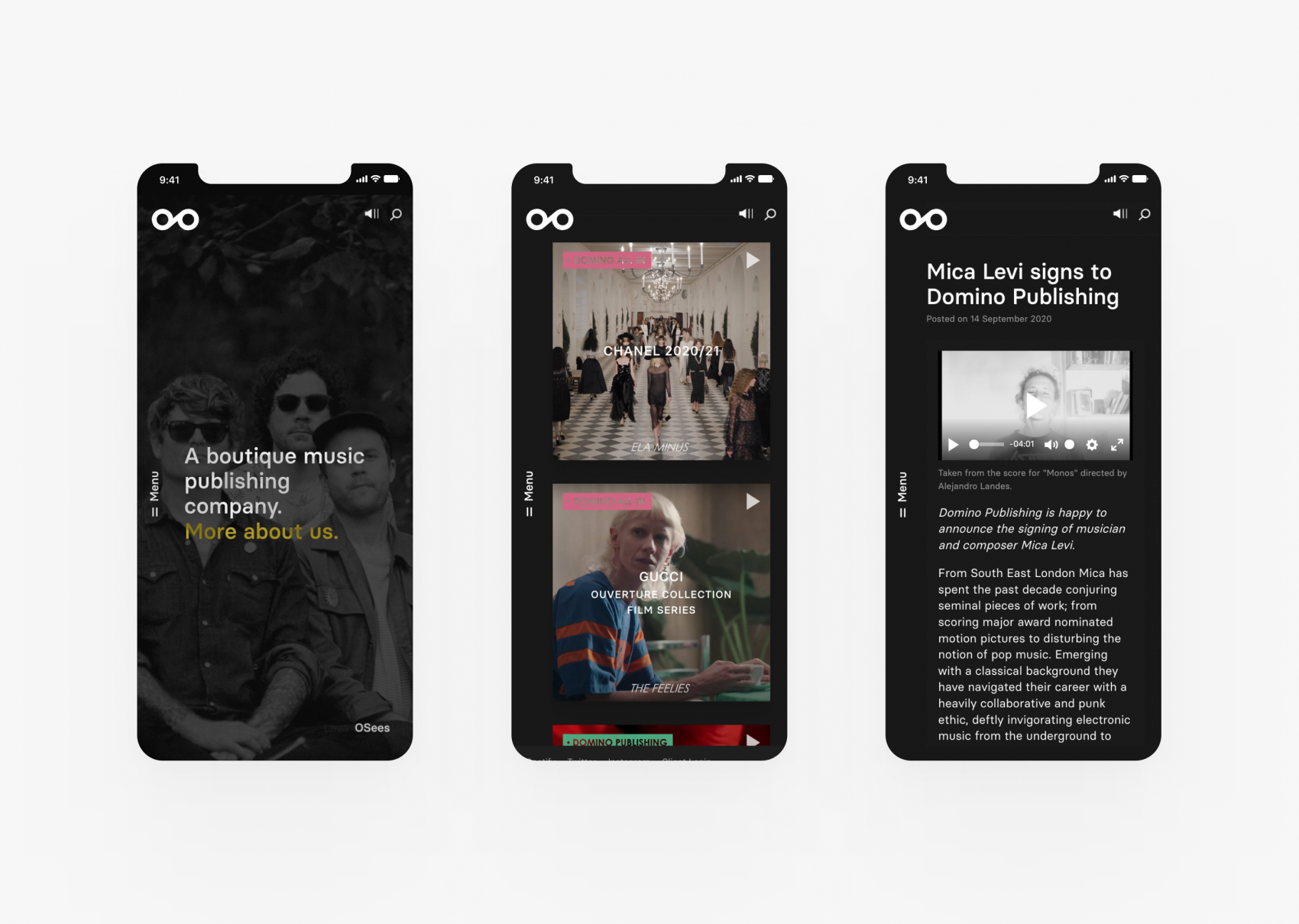 Offsetting a media-heavy design
With so many different types of media saturating each and every corner of the site – it was essential to balance this impressive showcase with the practical aspects of SEO and load-time. Lazy loading is a practice used in web design to defer the initialisation of an object until it's needed.
–
So, in a website filled to the brim with images, sound and downloads – we knew it would be required. This also allowed us to include a lot of hidden imagery that is revealed once a user hovers over an artist's name or work – just another development quirk that allows the site and its content to speak for itself.