Double Six Rights is a subsidiary of the Domino Music Group –  specialising in neighbouring rights collection for some of the biggest and best recording artists and record labels in the world. 
Visit Site
From the get-go, we were excited to work with Double Six Rights – we're big fans of music at Chaptr and the artists featured on the website regularly make our Sonos playlist. It's safe to say this one was close to our hearts.
Collaborating with Studio Audience on the visual look and feel, our job was to bring the designs to life and develop a user-friendly, sleek and seamless digital home.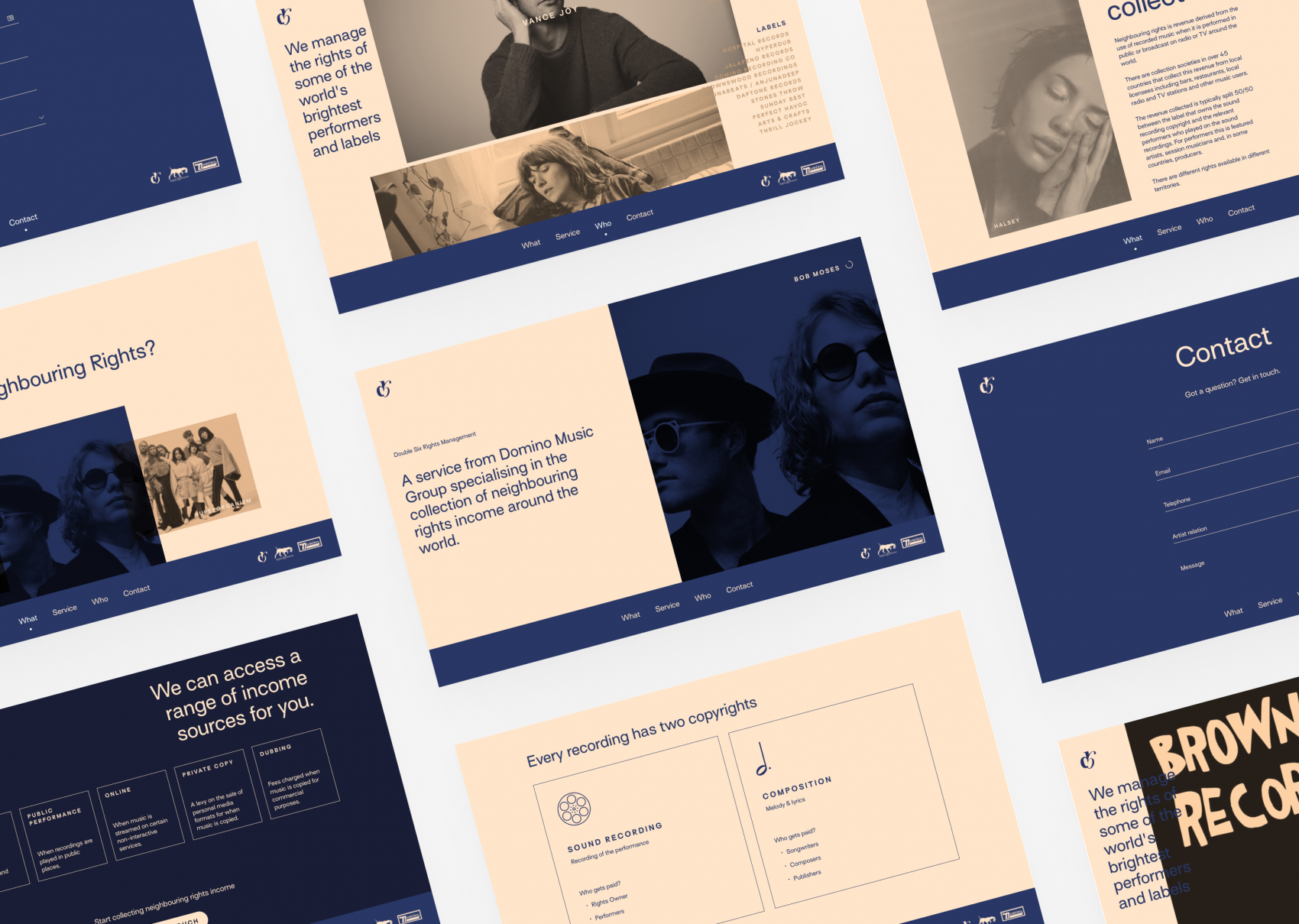 Making the most of the assets
When it comes to producing a site like this, it's important to hold the UX at the forefront of all development decisions. The end-user needs a dependable skeleton, providing a UX experience that allows the assets to breathe, so that's exactly what we've created. We were blessed with truly beautiful content, directly from the artists themselves, which made our job that much more enjoyable – and we're incredibly pleased with the results.
Using our creativity
Our favourite projects are those we can flex our creative muscles with, and we were able to do just that with the animations for the Double Six Rights website. In this case, we kept it subtle to allow the impressive content to do the talking, creating surprising animated experiences used sparingly in just the right places. One of our favourites is the use of parallax on the Artist images which really makes the content sing.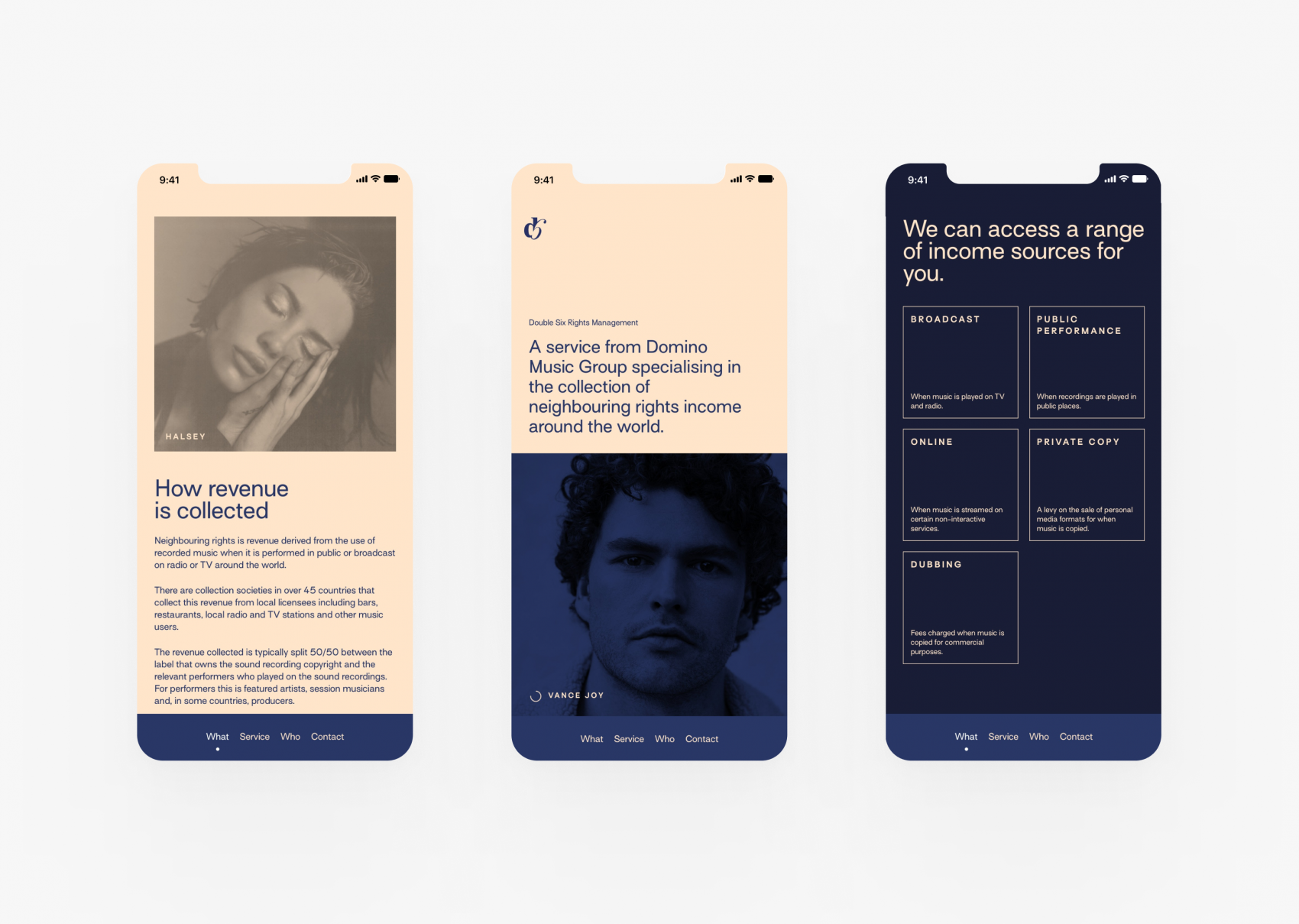 "We're thrilled with the website and have received some great feedback from existing and prospective clients too. The user experience is clean, easy to navigate and runs like a dream. Working with Chaptr has been a painless and pleasant experience – we'd highly recommend their services."

Sam Heerey, Double Six Rights