John Hansard Gallery, one of the true south coast creative landmarks, is an art gallery with a vision to create unison and community, allowing anyone and everyone to experience great art that inspires change.
Visit Site
We approached JHG as fans. Chaptr is proud to work on creatively fuelled projects that inspire and provoke reflection.
It was obvious to all that the clarity and quality of the content represented on the site was paramount. However, designing a user experience that emulated the feeling of a physical gallery in the digital space was another important consideration.
Alongside this, the uploading of regular content had to be a seamless experience for the user. We harnessed various APIs and custom Schema to make maintenance as simple and elegant as possible. As a result, every exhibition is highlighted in Google, populating local events pages and providing all the necessary details to promote the newest installation in the gallery.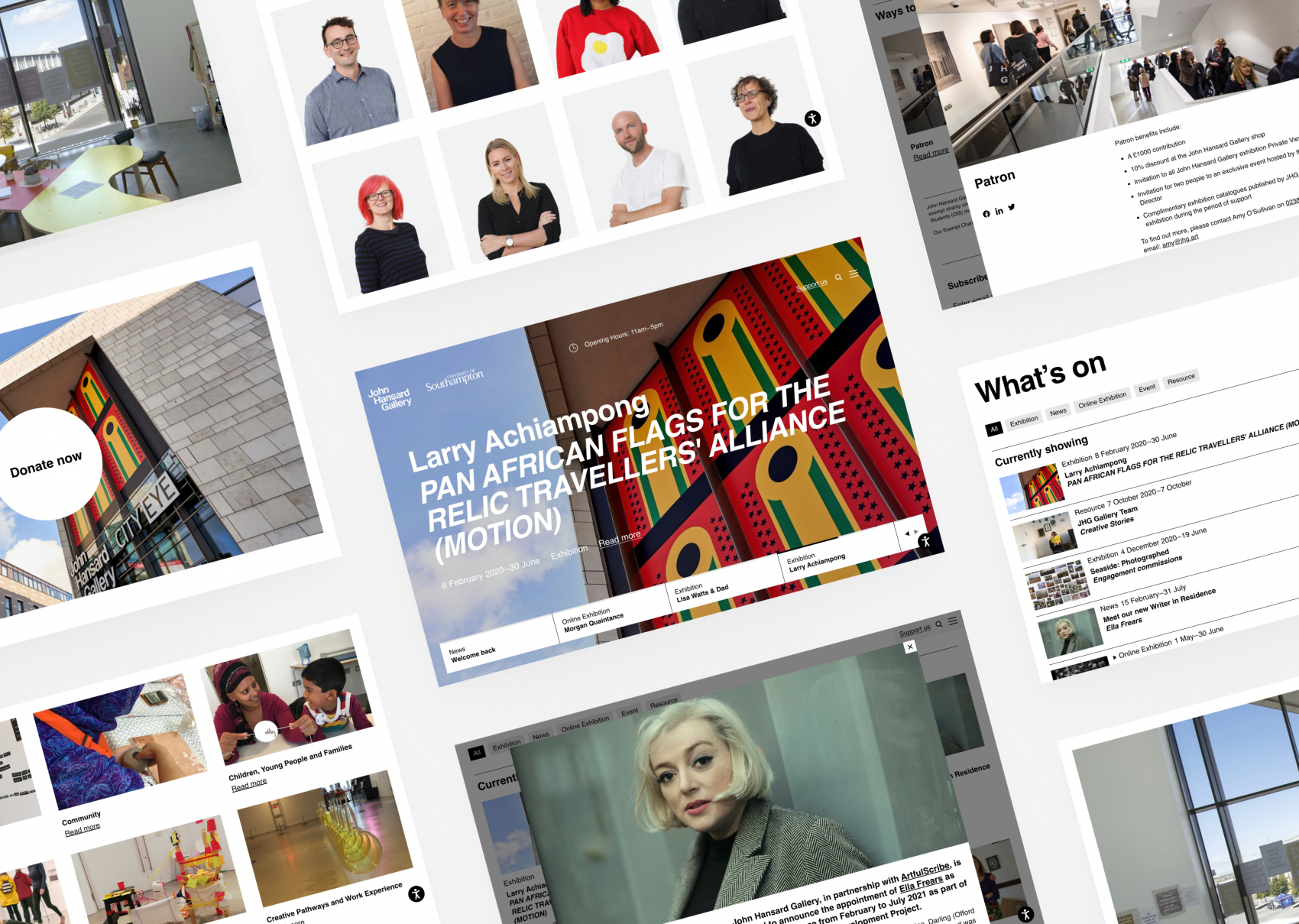 Digital/Physical
Our goal with this project was to reflect the essence of JHG's physical presence in a digital space. Working with the existing brand language developed by Daly & Lyon, we wanted to build a site that encapsulated the interior of the gallery. John Hansard's physical space allows visitors to immerse themselves in each exhibition, so we carried that intention through to the site; large amounts of white space allow material to take centre stage, and full-bleed imagery harks to the large windows found in the gallery itself.
A Blank Canvas
The design recedes to the identity of each project. Menus have been collapsed and hidden so as to give each image the lion's share of the page. The typography is clean and minimal; providing the necessary information when sought out. Giving a gentle and helpful nudge rather than a boisterous shout.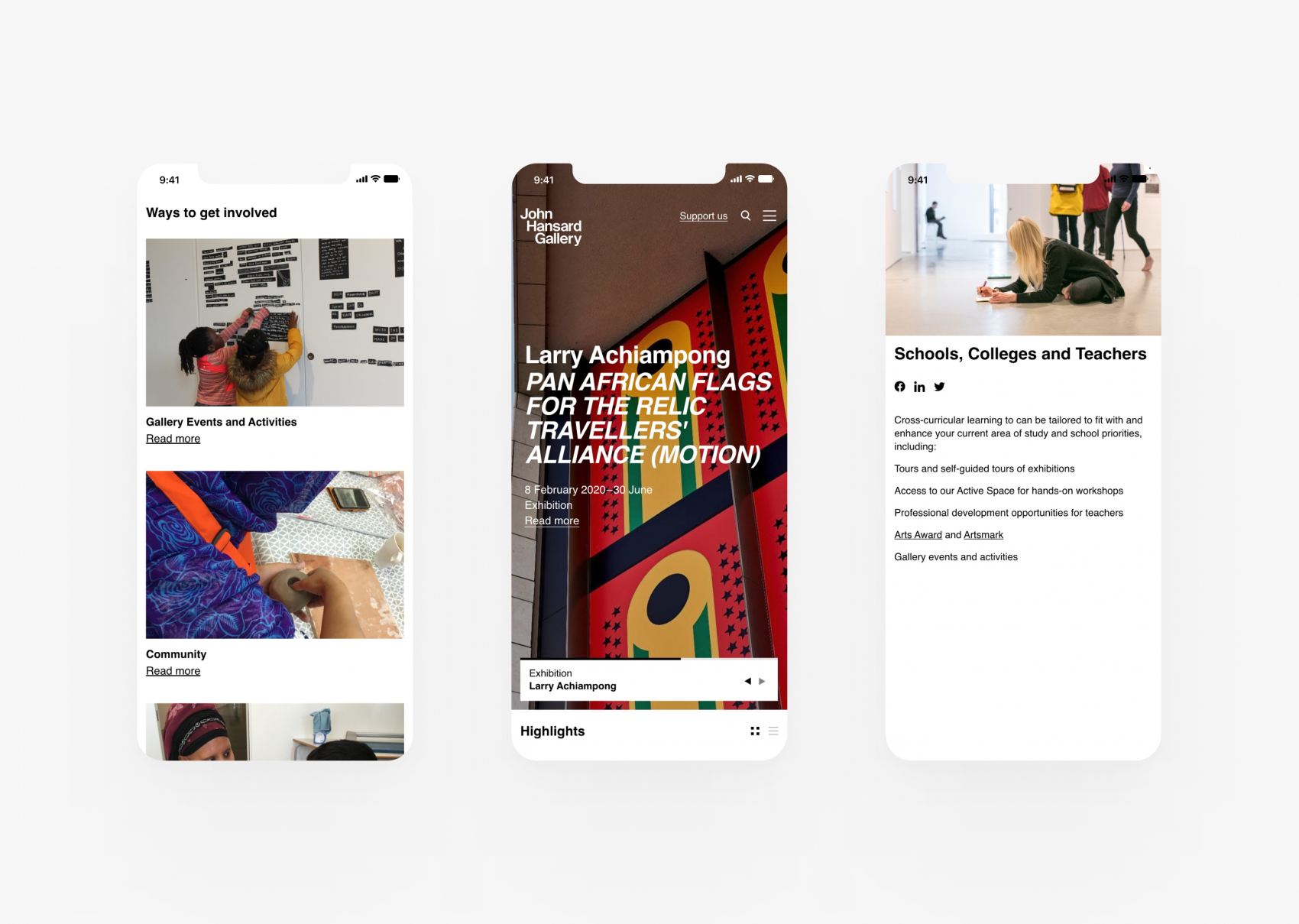 "The team at Chaptr have been creative, innovative, accommodating, understanding and friendly. The results we have achieved together are outstanding and beyond our expectations, with the whole process being thoroughly enjoyable throughout. We would highly recommend using their services."

Jack Lewis, Communications Co-Ordinator