Josie's is a group of family-run independent coffee shops in Hampshire. They are known for their fantastic service, homely recipes using local ingredients and great coffee. We gave them a website to match.
Visit Site
As we were fans, we wanted Josie's to have an amazing web experience.
To do this we wanted the design to reflect the aspects we loved most about them; their personality and their professionalism. To help convey this we used a typeface that matched their professionalism where needed and was open and friendly everywhere else. It also needed to work with their imagery and overall feel of the site.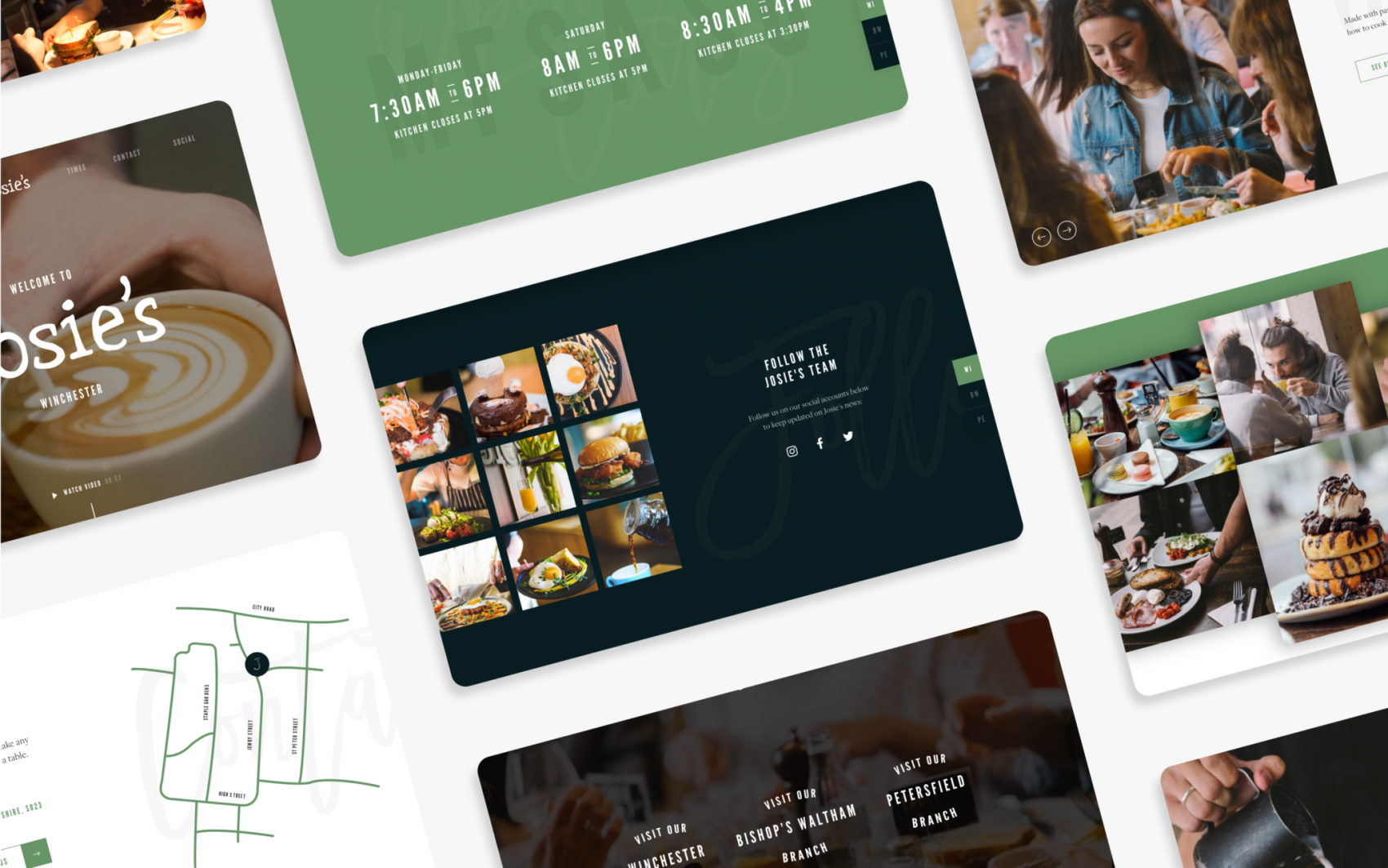 Picture Perfect
We know the best way to promote Josie's is through their food. This meant that we would need high-quality imagery and video content. We scheduled and conducted several days of shooting to produce the most authentic and beautiful imagery of Josie's and their food. We like to think it now sells itself.
Best course of action
Josie's have plenty to talk about on many different mediums and from their many locations. They wanted a way to consolidate all that information into an intuitively navigable website. We started by putting key content on the menu bar, allowing you access to all of their locations and content quickly and intuitively.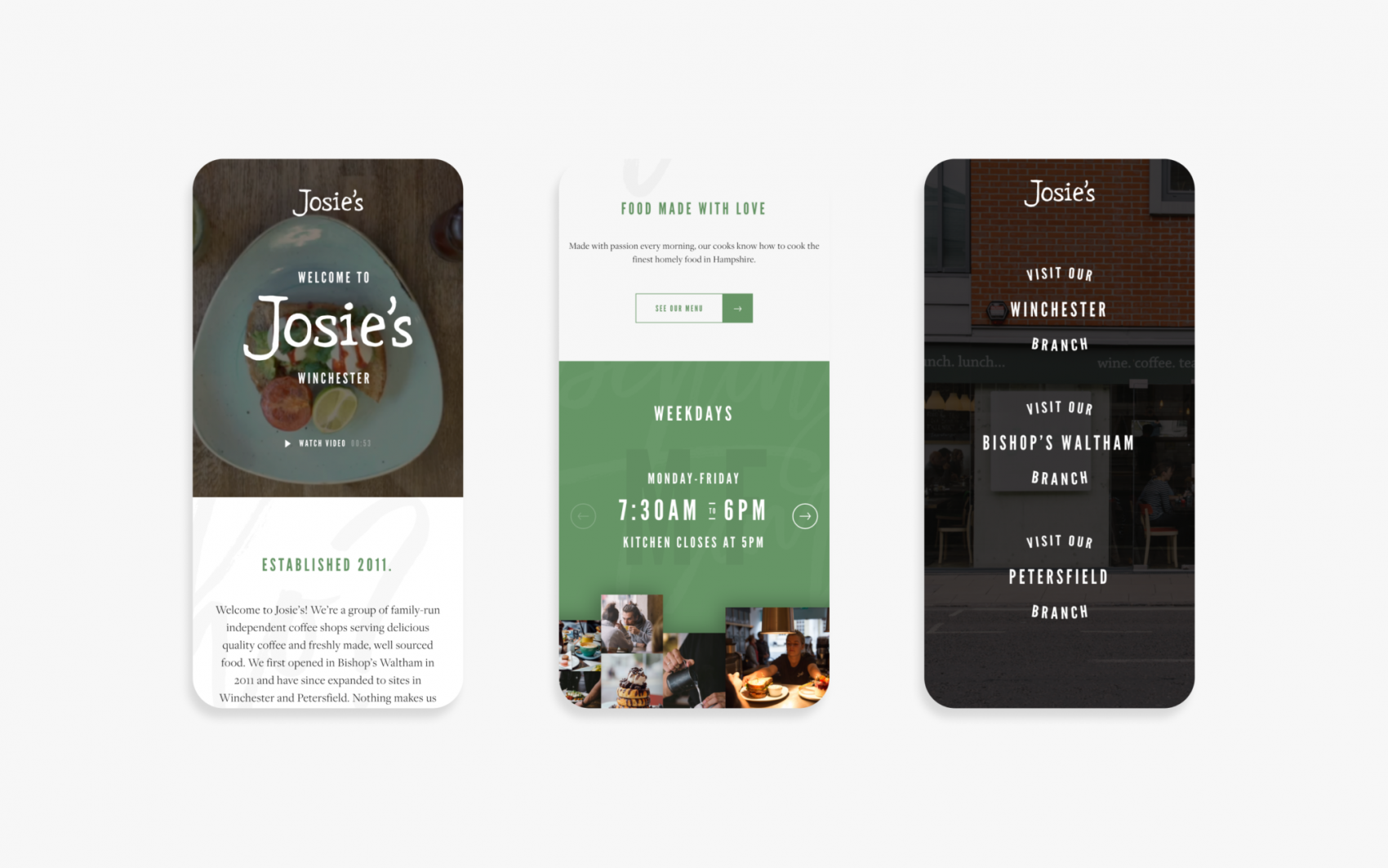 "At Josie's we're proud of the high quality of food and drinks that we provide to our customers. We wanted our web presence to reflect this quality so we engaged Chaptr to make it happen. The process was seamless and we gave Chaptr a full creative license over the design direction and approach. The result is as good as our coffee!"

Ant Latouf – Manager