Hello, 
Our first Q&A with Jo Taylor from Rambert was a hit, thanks for the feedback!
So next up is Jack Lewis from John Hansard Gallery (JHG). 
I've had the pleasure of knowing Jack for years now and I always enjoy the conversations we have, which are refreshingly frank and authentic. 
We talked about the present challenges for art galleries, the link between community and inclusivity and JHG's digital journey so far. 
But It was the topic of language, and the invisible barriers to accessibility and engagement that this creates within the arts sector, that struck a chord with me. 
I think there is an important message here and perhaps this will help to start a wider conversation about comms in the art world. 
A bit about Jack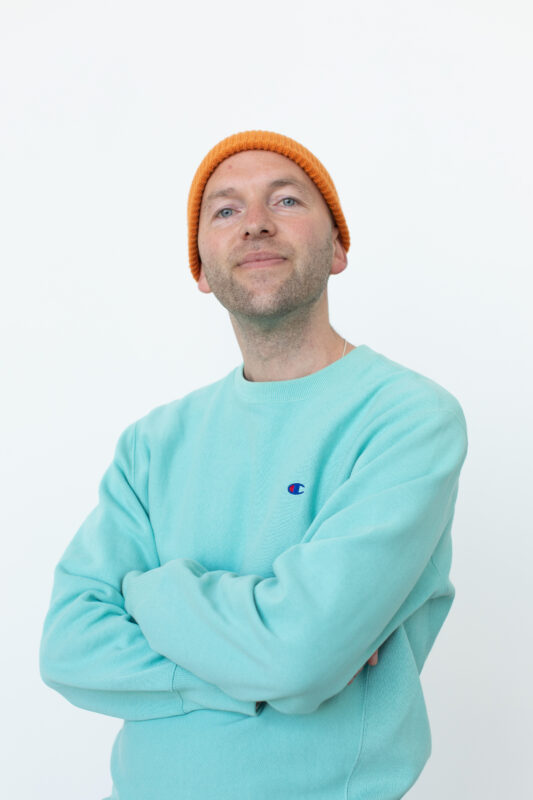 Role:
Communications Manager at John Hansard Gallery
Interesting fact:
Jack once auditioned to be the Milky Bar Kid and is an avid trainer collector, with an archive of over 300 pairs! I pushed him for his favourite pair (of course) and here it is: "Nike SB Dunk High De La Soul edition from 2005". 
How you can connect:
[email protected] and @j_a_c_k__l_e_w_i_s

Jack! Tell us a bit about your journey so far, how did you end up at JHG? 
So I studied Art History at university and I kind of wanted to be an artist but I was no good, so I had to kind of write about it instead. I was always interested in the creative process. I love contemporary visual art but equally, I love design, film, and music – all of it. I think the degree gave me a good grounding for getting into the sector. I went to London and did an internship at a private photographers gallery in South Kensington which was me just trying things out. I then ended up working in the commercial gallery world for quite a while doing press for collectors galleries – big named photographers. Then I moved into the public sector galleries, and I've been doing comms and PR in this world for the last 10 years – 6 of which have been spent at the JHG. I love meeting people and telling their stories. 
Okay, so artists are starting to come back into physical spaces now – what's inspiring this? 
In the last 6 months, people have wanted to come back to a physical space to attach themselves to. I think people want to connect to spaces again. I think it's personal. We're seeing exhibitions in 2022 which just wouldn't work digitally. I think artists are reclaiming spaces. 
And what's the impact of this on Art Galleries during the cost of living crisis? 
A lot more co-commission projects are happening. A lot more collaboration. Every penny counts at the moment, I'm seeing shows now which are co-commissioned between 5 galleries. This is often driven by artists who want to try and broadly display their work and target the right demographics and then it's a conversation between venues. 
What challenges are Art Galleries/Exhibitions facing today? What are you worried about? What are you doing about it? 
I think financial constraints. We're having to really finesse every show. To use funding more wisely and make sure we're really investing it in people. Four or five years ago we would have been able to envisage every single thing about a show and just do it without hesitation. This isn't the case now, which isn't necessarily a bad thing though, it means we're more involved in the creative process because we're having to question things and look at alternatives. It may mean that the show manifests differently from how the artist envisaged it. Like I said earlier, it really is about collaboration. We're working more with the artists now than ever before and I think that's incredible. We're having more of a conversation. We're encouraging artists to share more with their networks to help promote the gallery. 
It's tough for emerging artists right now, what can galleries do to support them? 
The gallery program here is really forward-thinking, we like to give emerging artists a platform – it's based on trust but we're always looking for the next big name, who's on the up, and how can we give them that platform. I think it's about having the bravery to put the same amount of money behind emerging artists as you would the established ones. I think it comes back around, and it builds new relationships with galleries which they work with in the future. So galleries need to take more chances in my opinion. 
What has JHG's digital journey been like so far and what opportunities are ahead? 
Well, we pretty much don't do any print anymore. It's just too expensive and what you get for the return you can use digitally to do 10x with, and it's trackable. I need to gather data and digital allows me to do that. The only stats I ever put in a funding report are from digital marketing. I think print is just dead, nobody can afford to do it anymore and it's just not useful anymore. We will be continuing to explore digital. And to work with digital artists is a new experience – they really think about how their art will adapt to a digital platform and how it will be displayed. 
Is there any resistance to change when it comes to digital? Does it present a cultural conflict between Gen Z and the traditionalist personas? 
At JHG there is definitely room for both. At the minute we're still in that post-Covid hangover where we've got gallery spaces to use again, but we're excited to continue our digital journey. Our aim would be to unite the physical together with the digital so that we are offering the highest quality contemporary art to audiences of all ages and interests, wherever you are in the world.
Is there a link between community, inclusivity and engagement? 
Absolutely, working with an artist in a space which is their community – makes it real, it's authentic, it's theirs. Everyone benefits from this. We want the projects to be self-sustaining long after we're involved. Often when we tell people we're a contemporary art gallery, it puts 'the fear of God' in them because they're not in this game, they can't relate to it. But I think everyone has a right to access art so it's about taking the barriers down and allowing more people to be involved in the process. You take the art to them and it creates advocacy – in turn, they are more likely to perhaps return to the gallery. I think we can offer people escapism with these projects, especially during a time with the cost of living crisis etc. 
But you still need to proudly be a contemporary art gallery, so I guess this is a comms challenge?
Sure, so following a comms audit early this year – we looked at everything, tone, language, comms channels etc… and the results have been really interesting. I think broadly it's about levelling up. For example, with one program, 'Co-Creating Public Space' we looked at what 'the public realm' actually means, and we questioned the language and who outside of the gallery would relate to this 'Art' term; so we decided to move away from the Lord of the Rings 'realm' terminology and use the word 'space' instead. If we're trying to connect with people in the community then we need to move away from arts-engaged terminology and start talking more literally. This extends beyond language to imagery, too, gone are the days when it's just clean shots of the art, we want people in the space showing other people what they'll get when they come in; showing people what's inside. 
Is there an opportunity for Art Galleries to be a bit bolder online, to be authentic, and to buck the trend? 
Yes. We're already thinking about this. We want to make sure our brand identity and website design reflects the direction we're heading in. So we want to finesse it and we'll be thinking seriously about the results of the comms audit when we do this. 
If you could change one thing about the sector, for the better, what would it be and why? 
Trust, take more risks and be real. I'd like to see places take more risks. People are inching towards the edge of the cliff. But, just have a look over the edge, take a risk, go and have a look. It's all a bit tense at the minute because people don't really know what's coming next so there are a lot of anxieties and trepidation about the direction and what kind of artists they should work with – and then there's the big topic of diversity and accessibility. I think just being open to conversations, working with the real world and not being quite so closed-minded about the art world being the art world, vs just being the 'world'. I think we need to help people understand that we're just an extension of the world. As a sector, things will improve when we're seen less as our own little eco-system with our own special language. Artists are becoming more comfortable with expressing their own struggles, and backing artists by being that supporting infrastructure is a start. Let them tell their story. Amplify their voice. 
Join the Community
We're building a community within arts and culture, connecting the inspiring minds from the sector to ponder the digital opportunities and challenges upon us and share stories of digital transformation.
Join our newsletter to get involved.